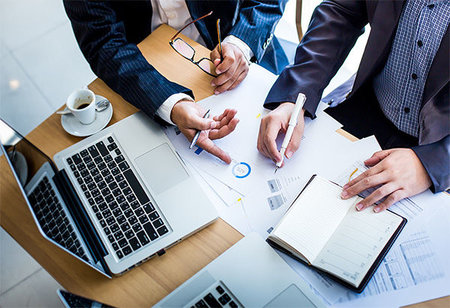 The Choice for Expert Precast Concrete Business Consulting
At LinQ-biz Consulting Ltd., we believe the key to sustainable success can only exist when the precaster makes a commitment to the journey of continuous improvement toward achieving operational excellence. With over 40 successful years of industry experience, you can rely on us to show and help you with taking the right steps to get there.
To provide continuous operational improvement expertise to precast concrete product manufacturers serving the North American building and engineering industries.
The LinQ-Biz team is committed to the development of practical business operating solutions that align with the precaster's culture by effectively "linking" good processes, trained personnel, and smart technologies that systematically improve safety, quality, efficiency and profitability for the precaster.
A group of dedicated and experienced industry professionals that provide our precast clients with measurable operational improvements that enhance profitability and the competitive advantage within their respective market places.
For more information about the consulting services we offer, please do not hesitate to reach out to us anytime. We will be more than happy to answer any questions you may have.